When will enough be enough?

US Debt Clock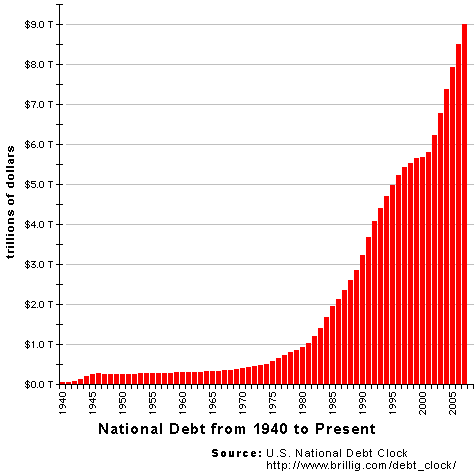 The debate over raising the debt ceiling has begun. 
 America's national debt now exceeds $14 trillion and President Obama all but ignored his own bi-partisan fiscal commission that gave the recommendation to make approximately $4 trillion in spending cuts and address entitlement programs.
Republicans presented Paul Ryan's 2012 GOP budget last week that includes over $6 trillion in spending cuts and Progressive Democrats responded by spinning the truth and scaring the elderly.
Tomorrow, Obama will respond to the GOP's aggressive plan – when he presents his "vision" for debt reduction during a speech at George Washington University.
It is obvious, Obama is doing what he does best:  He is attempting to fool Americans into believing he has moved to the center. 
 He has not.
 He is doing everything possible to be re-elected in 2012 so he can move America so far left we will no longer be able to identify her.   If we care about America's children, we will tell Obama and Progressive Democrats:
ENOUGH IS ENOUGH.
2 Responses to When will enough be enough?